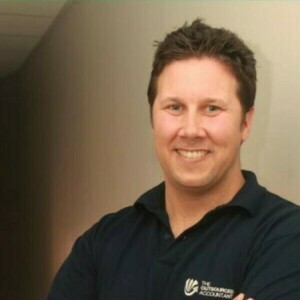 Nick Sinclair
Special guest
Nick Sinclair is deeply familiar with the importance of accountants and the value they provide.
In December 2013, he founded TOA Global to expand his own accounting and financial planning business. He established an outsourced accounting team in the Philippines and almost immediately saw the benefits. By outsourcing some of his accounting department, work was completed faster, with better attention to detail and more profitably.
In April of 2014, Nick spoke at a roadshow about the benefits of outsourcing in the Philippines. Armed now with knowledge of the pitfalls and mistakes accounting firm owners may encounter as they consider a global accounting outsourcing strategy, and knowing how to avoid them.
As a result, other accounting firms wanted to place their staff with Nick's team, and TOA Global started to offer outsourced accounting services to clients in the industry. In just a few months, the TOA Global team had grown to 103 team members serving 29 accounting firms in Australia.
TOA Global is set apart from other outsourcing companies, built by a firm owner with first-hand experience running a multi-service accounting firm. Nick has a deep understanding of the challenges that accountants, bookkeepers and financial planners face on a daily basis and, after almost a decade of bringing global talent solutions to the accounting industry, TOA Global clients are able to draw on outsourced accounting strategy developed on insights from more than 1000 clients worldwide.
Nick Sinclair has been a guest on 1 episode.
June 13th, 2023 | 30 mins 46 secs

On this edition of the Advisory Accelerator Podcast, Join me as I speak with Nick Sinclair, founder of TOA Global. Listen in as we discuss how TOA Global's unique model builds long-term relationships between their placements and the client's firm. It creates a seamless integration that feels like they are just down a long hallway.

Nick touches on the benefits of outsourcing for cost and talent arbitrage and the importance of effective communication in building successful remote teams.
Lastly, we discuss how the pandemic has changed how many firms view global staffing solutions.