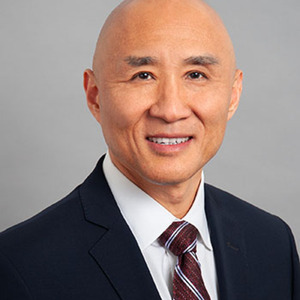 Murang Pak
Special guest
Murang Pak is the managing principal of InVia Capital and leads the firm's investment team. He is recognized as a risk management and business due diligence expert with over a decade of risk management experience as an executive with the FBI and served as the Chief Compliance Officer in the Atlanta Division.
As the Assistant Special Agent in Charge with the FBI in Atlanta, he also had oversight of the Intelligence Program, the Counterterrorism Program, and the Operational Support Program that encompassed all technical and specialty squads that worked behind the scenes. He was also responsible for overseeing the many private sector outreach programs to include the Domestic Security Alliance Council and InfraGard. He and his private-sector outreach teams have helped numerous U.S. businesses and organizations to mitigate against both internal and external threats.
Before founding InVia Capital, Mr. Pak served as an expert advisor in due diligence matters working with specialty insurance companies on alternative real-estate transactions. In this role, Mr. Pak engaged with senior DOJ and IRS officials on matters related to conservation easement transactions. He is an advocate for early engagement and transparency with the IRS on conservation easements deals as well as structuring alternative real-estate investments with airtight due diligence.
Mr. Pak graduated with a BA in political science from the University of North Florida and an MBA from Michigan State University. He also received his Executive Certification of Chief Risk Officer from Carnegie Mellon University in 2018.
Mr. Pak is passionate about enhancing the foster care system and in efforts to both prevent human trafficking and the restoration of the survivors. To this effort, he is actively engaged with several non-profit organizations to help foster children and families. Mr. Pak is also actively engaged with Frontline Response as part of their human trafficking rescue team and ambassador. He also serves on the advisory board of the Social Shephard Foundation to design and develop technology to better safeguard the rescue operations and aid law enforcement collect evidence against the bad actors.
Murang Pak has been a guest on 1 episode.
May 9th, 2023 | 29 mins 24 secs

On today's episode of The Advisory Accelerator show, we're talking to Murang Pak of InVia Capital, who will help us navigate the complex world of conservation easements and how to identify when using one might be appropriate for your clients.

To make sure that nothing slips through the cracks when it comes to offering important clients proactive estate planning and tax strategies, an increasing number of firms are collaborating with members of the Advisory Accelerator. With the incredible complexity of today's tax code, no individual CPA can ever expect to have all the answers.

Learn more about what it takes to advance the advising practice at your company by listening to this.