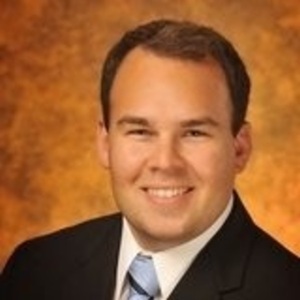 Jonathon Morrison
Special guest
Jonathon is a Senior Partner with Frazer, Ryan, Goldberg & Arnold LLP, Arizona's premier tax, trust and estate-focused boutique law firm. Licensed in both Arizona and California, he is widely-regarded for architecting advanced estate planning solutions for high income and ultra high net worth (UHNW) clients whose objectives include income tax and estate tax minimization, charitable and philanthropic giving, business exit and succession planning, and/or creditor protection. He also prepares basic wills and trusts, and handles probate and trust administration matters.
Jonathon's unique Silicon Valley background sets him apart from the vast majority of estate planners across the country. For nearly a decade before relocating to his hometown of Phoenix in 2015, Jonathon practiced law as an estate and tax planning attorney with the two leading trust and estate firms in Silicon Valley. During this time, Jonathon served as a trusted advisor to hundreds of the wealthiest individuals and families in the world, including world-renowned technology company founders, executives, venture capitalists, and angel investors. Most notably, Jonathon worked with the personal tax planning group associated with the preeminent venture capital law firm, Wilson Sonsini, which led IPOs for virtually every major technology company, including Apple, Google, Amazon, Tesla, Twitter, LinkedIn, Netflix, Pandora, and GoDaddy.
Jonathon Morrison has been a guest on 1 episode.
April 5th, 2023 | 41 mins 20 secs

On this edition of the Advisory Accelerator Podcast, we connect with Jonathon Morrison at Frazer, Ryan, Goldberg & Arnold, LLP, to discuss how his firm partners with CPA firms to help expand their capabilities in the estate planning area. By partnering with the firm, CPAs are able to add expertise to their in-house personnel, allowing them to engage their clients with a more holistic and advisory minded approach.

With the incredible complexity of today's tax code, no individual CPA can ever expect to have all the answers, and that's why more and more firms are partnering with members of the Advisory Accelerator to ensure that nothing is falling through the cracks when it comes to providing key clients proactive estate planning strategies.

Take a listen to learn more about what it takes to accelerate your firm's advisory practice.