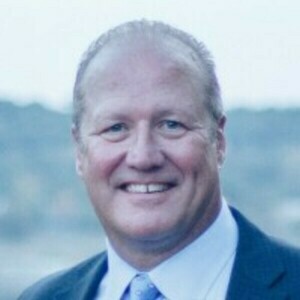 Jerry Winkelmann
Special guest
Business Development Director - Engineered Tax Services Inc
Based in St. Louis, MO, Winkelmann comes to ETS with over 10 years' experience as a healthcare sales executive: at Change Healthcare, he was Director, Account Management; at RelayHealth, he was Director, Indirect Sales; and at TriZetto Provider Solutions, formerly Gateway EDI, he was Director of Sales. Prior to that, he spent 20 years as a sales director at Reebok, with 17 years as a regional sales executive, and three years as a national account executive for Brown Shoe/Famous Footwear with over 1,100 stores nationwide. He graduated from Maryville University of Saint Louis with a Bachelor of Science degree in Business Management.
His new employer ETS is a licensed engineering firm with over 150 employees; it provides specialty tax services to its diversified client base of several thousand private CPA firms and their related clients in the businesses of real estate, manufacturing, and energy, helping them obtain the full benefit of federal, state, and local tax credits and incentives.
"I'm looking forward to expanding our current portfolio by creating partnerships with new and future clients so they can take advantage of what ETS, The Growth Partnership [TGP], ABLE, and our other subsidiaries have to offer," Winkelmann said. "For example, there's a huge opening for us to offer cost segregation studies and employee retention tax credits [ERTC] to nationwide markets."
Winkelmann has another skill that dovetails neatly with ETS' current business development needs: professional sports. He's collaborating with two-time Super Bowl winner Ray Crockett, formerly of the Denver Broncos, who's a wealth management advisor to fellow professional athletes and performing artists at Engineered Tax Exchange. It just so happens that after 20 years at Reebok, Winkelmann knows quite a few professional athletes himself who might be in need for financial guidance.
Jerry Winkelmann has been a guest on 1 episode.
June 27th, 2022 | 48 mins 52 secs

Today on the Advisory Accelerator podcast, we're talking with Jerry Winkelmann, Executive Director at Engineered Advisory Services, Jack Lambert, Managing Partner at Jet Access Aviation, and Bart Peters, Managing Attorney at Business Aviation Law Group, about their unique jet aviation program.

As a CPA, you may have clients who would benefit from exploring the purchase of a private aircraft as an investment vehicle, especially when the plane is placed inside of a charter fleet, and from a tax minimization standpoint.

We had the opportunity to dive into the current tax guidelines, the nuances of owning a jet, and the advantages it can provide to the owner.

This is a great episode, especially if you're a CPA looking to drive value into your client relationships.